Mixing measurements in the Bay of Bengal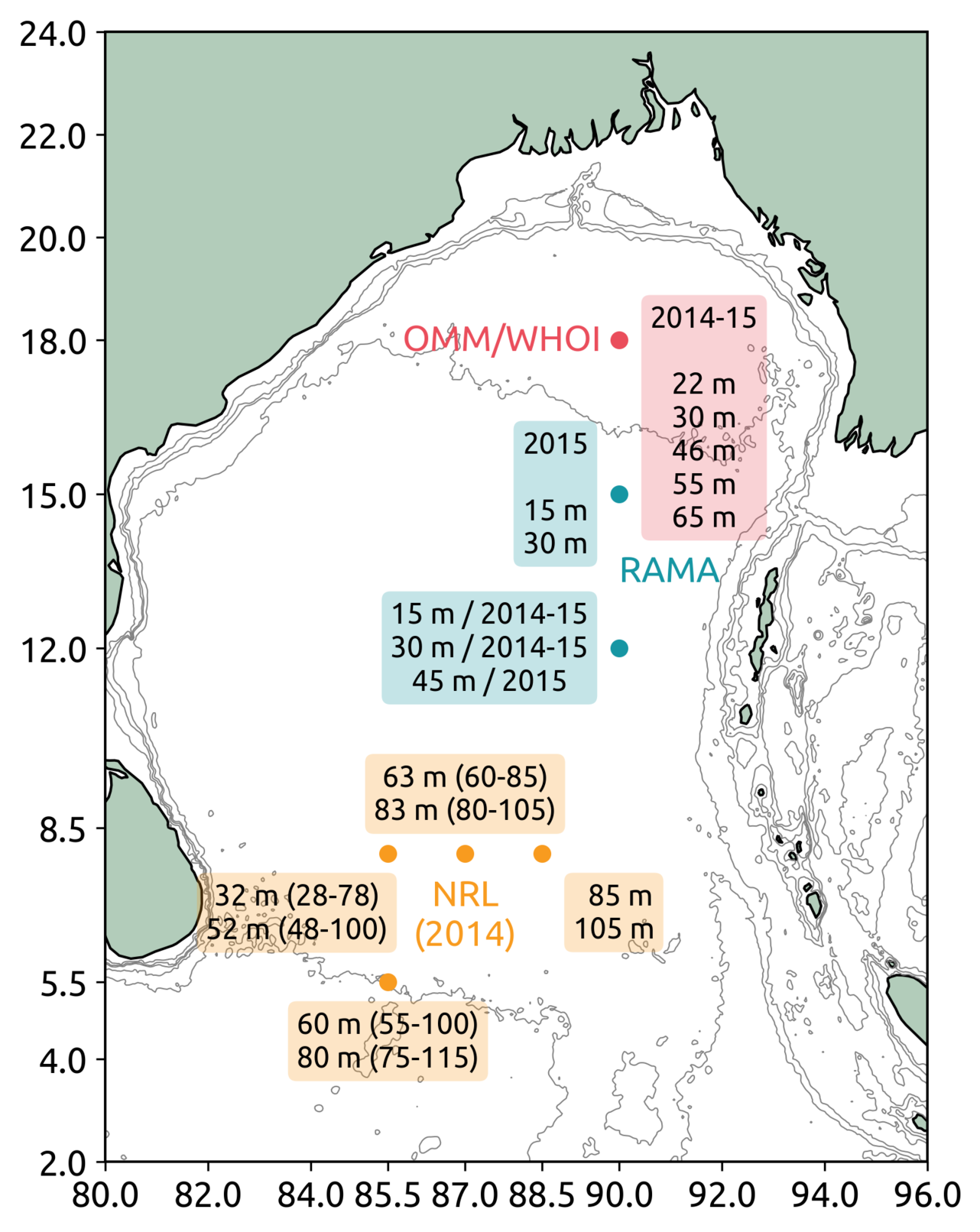 Multiple year-long moored turbulent mixing measurements collected using fast temperature sensors (χ-pods) as part of the ASIRI/EBoB/RAMA programmes paint a picture of mixing across the Bay of Bengal that spans multiple time scales: interannual to diurnal and shorter.
Interesting signals include interannual & intraseasonal variability, a daily cycle in turbulence, depressed turbulence in barrier layers, elevated mixing associated with the tropical cyclones and a quiet ocean below 50m.
An estimate of the vertical structure of diffusivity KT is available here.